ServeTrust is a registered Indian NGO (non-governmental organization) located in Narasaraopet, in the Southeast Indian state of Andhra Pradesh.
The heart and soul behind ServeTrust is its founder and director, an extraordinary Indian woman named Leena Lavanya who has dedicated her life to being a servant among the poorest of the poor.
ServeTrust's mission is to holistically minister to the physical and spiritual needs of the marginalized – destitute, sick and forgotten - in Indian society. ServeTrust was founded in 1998 and started providing sewing training for commercial sex workers to give them a new life away from the slavery of the streets. Today, ServeTrust has grown to an organization with a range of ministries  focused on seeking justice and opportunity for those that society rejects or takes advantage of because they are caught in the debilitating nexus of poverty, hunger, commercial sex work, lack of education, and HIV / other infectious diseases.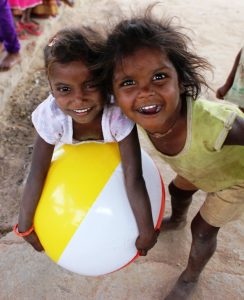 ServeTrust is comprised of 17 different ministries that seek to achieve one or more of these goals: 
Meet basic human needs of health, nutrition and shelter with friendship, love and compassion
Empower women to make social change by changing their economic circumstances
Educate children and young adults to break the cycle of poverty
ServeTrust accomplishes these goals by meeting people where they are and ministering to the whole person.  These goals and the 17 ministries are highlighted in four ministry categories under the heading "Ministries" :  Education, Empowering Women, Ministries of Compassion and Village Ministries.
Staff Resources
The broad scope of ServeTrust could not effectively operate without the assistance of Leena Lavanya's highly supportive family.  Her sister Teena and her brother-in-law Jagan provide valuable supervisory and administrative skills.  Her father, a local magistrate, provides much needed legal advice.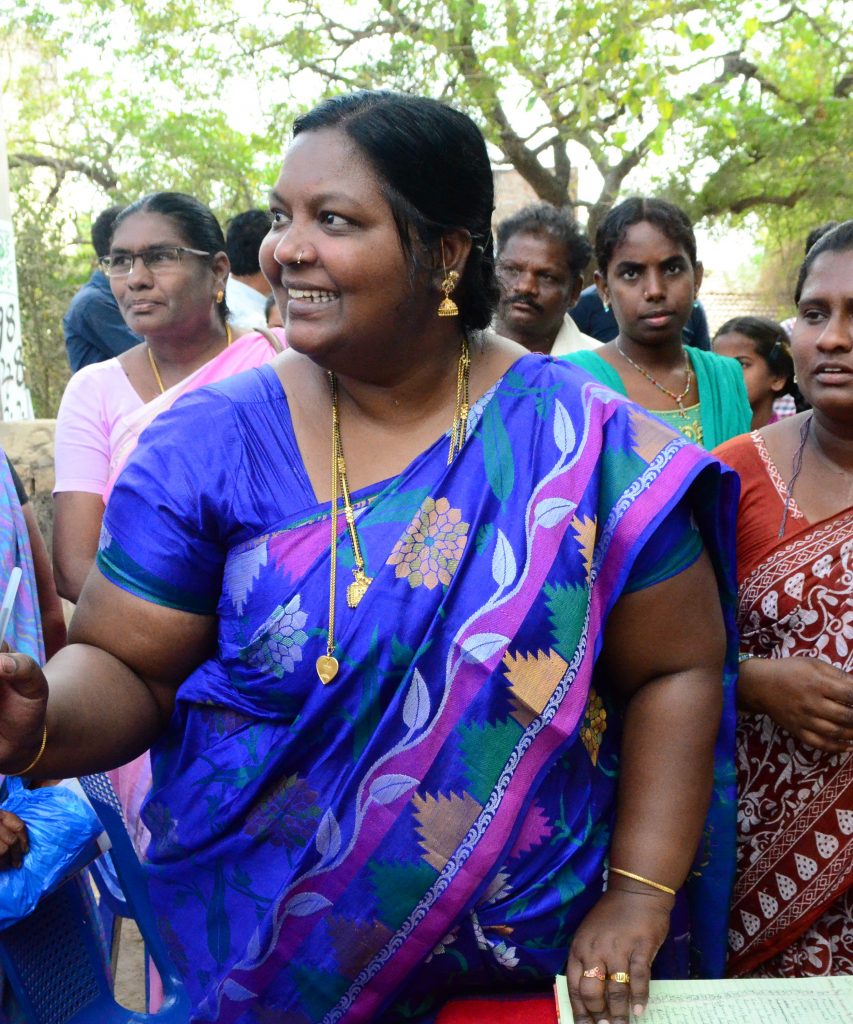 ServeTrust has a staff of nearly 50 employees, including supervisors, teachers, a doctor, nurses, caretakers, drivers, office personnel, etc. This in and of itself is a ministry supporting the lives of these people and their families. 
International Support
ServeTrust is financially and lovingly supported by a network of organizations, churches and other dedicated supporters throughout the world. This network is managed by the ServeTrust Team, a group of 12 volunteer individuals that provide strategic, fundraising and spiritual support.
The ServeTrust Team's mission is to support ServeTrust by:
Coordinating financial support 
Promoting awareness of ministries and activities 
Communicating with donors through newsletters, prayer emails, etc.  
Assisting Leena with strategy and planning 
Arranging Leena's trips to the U.S. and Australia and mission trips to India
Providing financial, administrative, and spiritual guidance
Susan LeGrand (Chairperson)
Durham, NC
Bob Whitten
McLean and Springfield, VA
Joanne Hendricks
Fairfax, VA
Tony Cupit
Melbourne, Australia
David Rochester
Leesburg, VA
Dale Yates-Berg
Providence, RI
Byron Freemyer
Boerne, TX
Mary Margaret Wallace
McLean, VA
Send us an email
If you wish to send words of encouragement directly to Leena and the ServeTrust team in India, you may do so via email.
Alternatively, if you have questions about the projects, needs, donations, upcoming mission trips, the mailing list, Sponsor a Child, etc. we would be delighted to answer your questions, and encourage you to contact us via email.