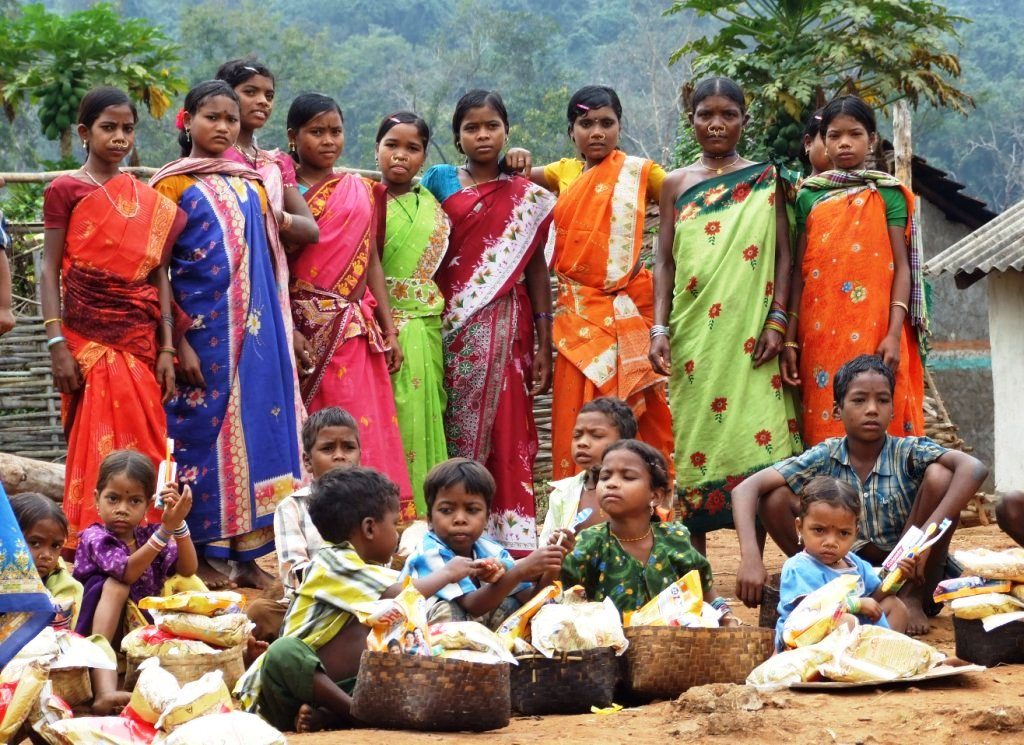 Many years ago, Leena's sister and brother-in-law were living in an isolated mountainous region called Mothegudem where her brother-in-law worked as a government agricultural officer. When Leena traveled nine hours to visit them, she encountered a tribe living deep in the forest.  These people are the poorest of the poor; they are much more primitive and less educated than others Leena serves and live with a real scarcity of food and clothing.  Mosquitoes are rampant, thus so is malaria. The water sources are disease-infested making infections prevalent.
ServeTrust supporters enable Leena and her team to visit monthly to distribute regular food and hygiene products such as soaps, shampoo and toothbrushes and toothpaste to approximately 250 children and their families. The people of these tribes lack knowledge of hygiene and other important health and safety basics. So Leena and her team teach them valuable life skills as well. As funds are available, ServeTrust delivers clothing, sandals and sleeping mats. In the winter months, she delivers blankets for warmth and in the rainy season, hundreds of mosquito nets for protection against malaria. ServeTrust also regularly takes a nurse on such visits to run medical camps to treat common sicknesses and wounds and to provide medications.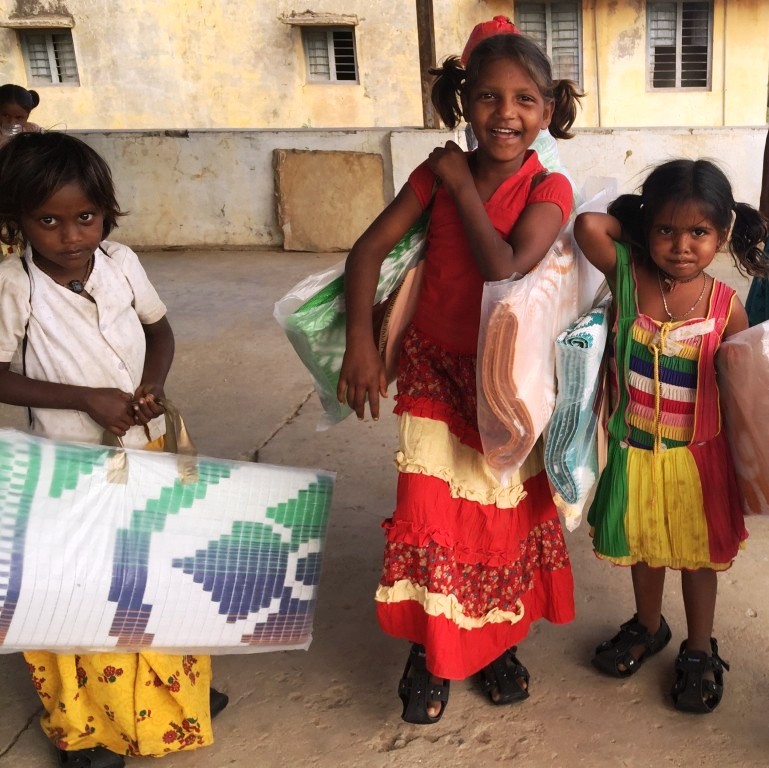 In more recent years, Leena discovered tremendous need in a tribal area closer to home as she travelled to local villages in the Guntur District. Approximately 225 tribal children and their families in Dornala also receive a monthly visit to receive basic life essentials. Travelling far into these forest areas can sometimes be very dangerous for Leena and her staff due to the presence of wild animals and even radical extremists. This gives Leena's family much concern for her safety. Therefore, Leena often hires a truck to transport the children into town to receive their monthly supply of food and essentials. Leena does whatever it takes to reach out to these desperate, neglected people.